Band Biography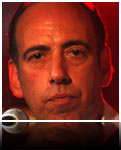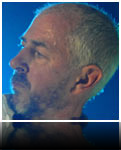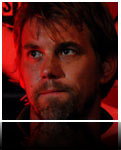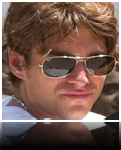 Mick Jones – Guitar / Vocals
The Clash, Big Audio Dynamite
Tony James – Guitar / Vocals
Generation X, Sigue Sigue Sputnik
Dominic Greensmith – Drums
Reef, The Black Swan Effect
Jesse Wood – Bass
The Ronnie Wood Band, The Black Swan Effect


Its the 21st Century …can we find the drive and inspiration to create something new – again? Old friends Mick Jones and Tony James set off on a journey…
++March 2002 …inspired by the ability to burn our own Cds and to share Mp3s via the P2P networks, ..see the internet as the saviour of creativity – not its downfall ….write the bands first song "M.P.Free" together expressing this new found freedom….
++May 2002 … second song "Why do men fight" ..continue to write in our own studio.. still no plan to "be a band" – just enjoying the magic writing and recording together.
++August 2002 …Mick finishes producing Libertines album – inspirational band for us both… start to write and record more and more songs … heavy use of rock samples and dance beats combined… sounds like nothing else around… samples give us a new musical "palette" to work from…
++July 2003 …find we have 2 albums worth of exciting but unreleasable (due to the samples!) material…"Sample This – Peace" and "Dope Factory Boogie".. continue to experiment thru winter… the guitars start to get heavier… the project starts to become "real"…
++February 2004 …Decide to take the songs out live… add rhythm section friends from Manchester – Danny The Red – drums and William Blake – Bass for upcoming shows… to join Mj on guitar and Tj steps up to guitar also..
++March 2004 …play first live show to friends and other musicians in our West London studio 3 weeks later under the name Carbon/Silicon …after a magazine piece by Susan Greenfield about the future of human intelligence enhanced by use of silicon computer implants … it represents the sound of the band – Micks "Soul" – Carbon combined with Tjs "Computers" – Silicon…
++April 2004 …website www.carbonsiliconinc.com opens as our free communications center…
++May 2004 …start touring UK clubs everywhere… encourage fans to bring DVD cams to shows to film and share… only play new songs – play nothing from our previous careers …The band uses sequenced samples from the early songs live.. "The Rolling Stones jamming with a Laptop" – Alan McGee
++August 2004 …fansites start to appear mirroring the bands site with live MP3s and DV footage.. we exist in cyberspace even though there is no print media press or record company
++Nov 2004 ..introduce real drums live as band mutates ..having found our sound we then continue to write new songs without the samples… what fun it is to be a rock and roll band..its still there!
++Mar 2005 ..fans start turning up at shows with their own "CDs" and "DVDs" of Carbon/Silicon albums that they have created themselves from live shows and the P2P networks… it is as if fans already have the records.. we are inspired to write the song "The Gangs of England" about this …we now have over 20 songs to choose from
++May 2005 record first BBC radio session for Andy Kershaw.. within an hour the music and a video of the session is spreading thru the internet being downloaded 2000 times in the first 12 hours….
++May 2005 Mojo magazine offer the band 5 date Uk tour of Barfly clubs.. ……we have played over 40 club shows now, still under the radar, but real word of mouth following…no management or record company
++June 2005 …Patti Smith calls to invite the band to play the "Meltdown" festival at the Festival Hall in London…. ++Winter 2005 …Mick and Tony return to their London Studio to write, produce and record themselves, 12 new songs..the "A.T.O.M" album… no samples now
++Feb 2006.. Release the finished songs as they are recorded as free downloadable MP3s, along with Hi res artwork for each track …allowing fans to slowly compile their own version of the Album as we make it..
++May 2006 When finished make the Artwork for the Front and Back covers available to complete the package…
++June 2006 Start on Second Album…"Western Front"… re-recording the best of the very early songs.. and again make these tracks available as free downloads as we record….there are now 26 songs for free download on our website ……..
++Winter 2006 Start rehearsing to play live… Record 2 songs with friend Gary Kemp at our studio for fun as side project..and then immediately start recording again ……..Album 3.0 (!) of new material………………because that's what we do – love music….
++Feb 2007 Rehearse for live shows …this time with Leo Williams on Bass guitar (he had been with Mick previously in BAD and plays in "Dreadzone") and Dominic Greensmith (previously of the band "REEF") on drums… now the band sound really gels.
++March 2007 decide on regular removal of all previous "free" MP3 tracks from the website (you had your chance!) to keep things moving and fresh… replace these by Making available for free download New 6 track Mini album "The Crackup Suite…" with artwork as usual..(album 3.0)
++April 2007….Prepare tracks for hard copy commercial CD release on our own label CarbonSilicon Records.. mixing the Album with Engineer 'Bill Price' who we had both worked with before with The Clash, Generation X, Babyshambles and the Libertines
++June 2007 release first CD E.P "The News"……start playing more Live Shows….
++September 2007 release second CD E.P "The Magic Suitcase"
++October 2007 release the bands first conventional album on Cd, in the U.K and U.S.A "The Last Post" and get ready for live touring…
++December 2007 first visit to the USA to New York and L.A – 2 sold out shows
++January 2008 the world is catching on.. free releases are everywhere on the internet. It IS the future. AND we will all get paid..for in a new way. The Game and its rules are changing forever.
Play the series of gigs under the Carbon Casino banner. A favorite feature is the "special guests" segment of the Live shows where musicians join us on the encore to play one of their songs. Topper Headon performs 2 Clash songs with us. Glen and Paul from the Pistols, Hard-Fi, Fun Lovin Criminals, Alabama 3 and many more combine to make memorable friday evenings under the Westway….. 8 Casinos in all and more to come. ++Release a Live album commemorating these shows.
++March 2008 USA tour ..play Coachella, the SWSX in Austin Texas, Conan OBrian and NME Awards amongst many coast to coast highlights…. we love playing and the band is tight.
++Summer 2008 play UK festivals
++December 2008 with a CD release in France the band play sold out show in Paris.
++January 2009 Start work on next studio album (4.0). Work on this until the summer.
++February 2009 with a £100 Kadak Zi6 HD Video camera and Apple iMovie we are able make our own films, news Stories and Videos. capture the moment. Another piece in the Do it Yourself puzzle for 21st Century. The music business is collapsing into 3 distinct parts. TV reality music. Record Company Music(the Man's Last Stand) and the New Counter Culture – Internet World Music, We know where we want to be.
++March 2009 record a special song "Mr ExtraOrdinary" about Howard Marks for inclusion in the film about his life – Mr Nice.
++May 2009 get ready to mix new album.
++June 2009 play big festival in Portugal.
++November 2009 Release "The Carbon Bubble" new 12 track studio album free to everyone with full booklet artwork.
++January 2010 play at Rich Kids benefit gig London
++February 2010 finish songs from Crackup Suite part 2. Ultimately we will release a Box Set retrospective of the groups recorded studio career to date. … there's 50 songs already…
++March 2010 start work on songs for Studio album 5.0….. back to the roots.. Acoustic guitars, Loud guitars, Drums….. Kick out the Jams….
++May 2010…Onwards…. Gigs, Record, Art, Write… and do what ever we want because we are finally in control of our own creativity….
++June 2010…Jesse Wood (son of Ronnie) joins the band on bass guitar
Current Band Line up:
Mick Jones Guitar/Vocals
Tony James Guitar/Vocals
Jesse Wood Bass
Dominic Greensmith Drums
Are we having fun now!!!
++Autumn 2010 play shows in Naples, Croatia, and Dublin…
++ The Game is changing again.. we prepare to release all the bands recorded output via iTunes.. One click and you have the songs on your iPod/iPhone. Focus on making all the bands records easily available along with T-shirts and merchandise. Embrace Facebook, Twitter, Myspace, Soundcloud and YouTube.
++ Make Rock and Roll because its fun…..
………………………………………………………………….
++ The FUTURE?……We will continue to write, record and release new songs for free through our website as well via iTunes, and as "conventional" media like CDs out in the real world…. We believe the 2 worlds will co-exist happily and Art will prosper in the New Counter Culture….. We will continue to follow our beliefs…..
Who knows what the future holds for us?… Stay in the Game, learn the new rules and be ready for tomorrow…
And if there is a revolution going on – then count us in…..