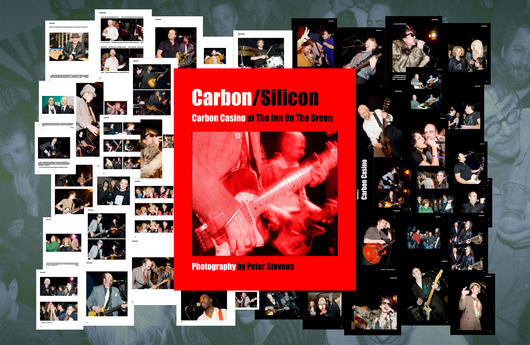 Update: Looks like the book is no longer online — sorry folks!
Back in 2008, photographer Peter Stevens put together a special souvenir photo-book to document the original run of Carbon Casino at the Inn on the Green. The book – limited to only 200 signed copies – featured 160 pages of photographs of the bands, guests, and audiences who took part in this special series of gigs. Needless to say, the book sold out very quickly!
Although physical copies of the Carbon Casino book are now pretty much impossible to get hold of, Pete has dropped us a line to let us know that he's made the contents of the entire book available to view online. Click here to see it.
Thanks Pete!